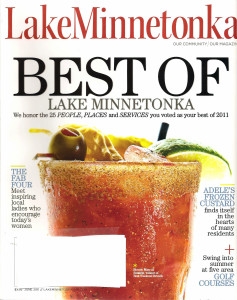 Wayzata Symphony Orchestra Music Director, Marlene Pauley, states it this way, "The arts are what we, as human beings, leave behind and are essential to every community in every country."
WSO had a wonderful article in Lake Minnetonka Magazine – click here to read it.
In this age of competing global media, Wayzata, a small suburb just 13 miles west of downtown Minneapolis, Minnesota, has a head start. Although the population is small, along with neighboring communities, the residents are avid arts contributors. Local artisans are featured in shops, art shows and throughout the community. In addition, the Wayzata Community Church hosts an impressive list of local arts organizations each month in its concert series. One of these organizations is the Wayzata Symphony Orchestra, who boasts four annual concerts that promise to delight concertgoers of all ages.
The WSO is proud to be a part of this arts-rich community. The orchestra wants to not only be part of the community, but wants to contribute to the community. In addition to presenting performances throughout the concert season at the Wayzata Community Church, orchestra members participate in the annual James J. Hill Days, and are members of the Wayzata Chamber of Commerce.
One of Marlene's goals for the orchestra is to grow the relationship with the Wayzata community. "Residents of Wayzata are proud of the fact that they live in Wayzata. It should be a goal of the WSO to become one of the reasons why. We must become entangled in the Wayzata Community."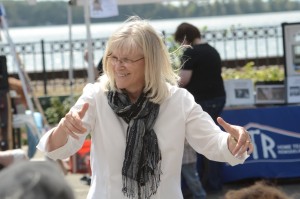 Another WSO goal is to continue to present concerts that entertain and educate its audience. Marlene understands that people want to hear something they recognize (for example, a great Beethoven symphony or a familiar Mozart melody) and she happily programs these classics for all to enjoy, but there is so much more! "Our audiences are invested in learning and want to leave smarter than when they came. They want music presented in unique and innovative formats. They want to tell their neighbors about the great performance they just heard right down the street at Wayzata Community Church on a Sunday afternoon. If we perform concerts with "edge of the seat playing" our audiences will respond in kind."
In Wayzata, the idea of enriching the community through arts activities is fully appreciated and understood. We welcome you to broaden your artistic horizons and listen to the Wayzata Symphony Orchestra – where the concerts are free, parking is ample, you'll find great treats while you visit with the musicians after the concert. We guarantee you will enjoy an inspiring afternoon of music!
In the summer of 2021, small groups played at the Minnesota Landscape Arboretum, a partnership that allowed us to hand out tulips at our first concert post-Covid in fall 2021.