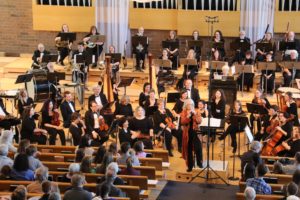 Wayzata Symphony Orchestra invites applications for the position of Music Director commencing with the 2023-24 season.
The qualified candidate will have the demonstrated ability to plan concerts, rehearse the orchestra, conduct concert performances, and promote the orchestra's activities in the community.
Interested candidates should contact Executive Director Katie Pargal at wso.exec.dir@gmail.com for full details on the position's descriptions and how to apply.
Applications must be received by March 14, 2022 to be considered.