Marlene's Musings
February 16, 2020
Stravinsky is my favorite composer. We will be performing the music from Petrushka, one of three ballets he wrote for Serge Diaghilev and the Russian Ballet between 1910 and 1913. Petrushka is the iconic character of puppet theater in many countries – Punch in England; Pulcinella in Italy; Polichinelle in France; Kasperle in Austria/Germany.
The first music we hear describes the hustle and bustle of the Shrovetide Fair in St. Petersburg (Shrovetide, also known as Pre-Lenten season). One hears the joyful, energetic activities of organ grinders, hurdy-gurdies, dancers and street vendors. The music is mostly in major keys. Soon the puppet show draws everyone's attention.
We meet the puppets, Petrushka, the Ballerina and the Blackamoor. When the puppet show is over, the real story of the characters unfolds behind stage. Petrushka is in love with the ballerina but she falls for the Blackamoor who bullies Petrushka. The dramatic, emotional, dissonant music describes puppets imbued with human emotions of rage, sadness, tenderness. Petrushka's cries and screams are vividly portrayed through use of the famous Petrushka chord – C major plus F# major. This combination creates the dissonance of the tri-tone, an interval that, throughout music history, has been called the devil's interval.
We open the program in splendid fashion with CHUCK ULLERY, bassoonist extraordinaire. I've known Chuck for many years – we sat in the same row of wind players during my years in the SPCO. We call this program, Clowning Around, because the bassoon is often referred to as the clown of the orchestra. Chuck will provide arguments for and against that title during his Bassoon 101 "TedTalk." Then, he will impress us with his performance of Weber, Bassoon Concerto.
I hope you'll be there to hear this amazing music!
Our concerts are free. Parking is free.
AND, we have wonderful treats to share at the meet n' greet reception that follows.
See you there!
https://thewso.org/wp-content/uploads/2015/05/wayzata-symphony-orchestra-mainLogo.png
0
0
Melissa Kalal
https://thewso.org/wp-content/uploads/2015/05/wayzata-symphony-orchestra-mainLogo.png
Melissa Kalal
2020-02-16 11:06:04
2020-02-16 11:24:19
Clowning Around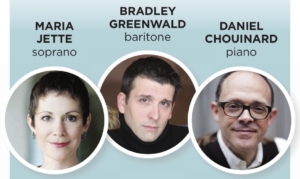 Marlene's Musings
October 7, 2019
What do all these pieces have in common?
Gershwin: Rhapsody in Blue
Kurt Weill/Bertold Brecht: Threepenny Opera
Jerome Kern/Oscar Hammerstein: Showboat
Copland: Symphony No. 1
1. All were written during a 10-year period of great cultural shift in America – between 1919 and 1929
2. All the composers were in their 20s
3. Each of these pieces broke the mold of what had come before
4. All will be performed on October 13 at Wayzata Community Church at 3 pm
Maria Jette, Bradley Greenwald and Daniel Chouinard – all vital threads in the fabric of Twin Cities culture – will sing, act, discuss, play the piano and accordion to illuminate this remarkable time of upheaval in America.
During this 10-year period, the 18th Amendment (prohibition of intoxicating liquors) and the 19th Amendment (right to vote for women) were passed. It was the dawn of radio and jazz was taking hold as America's musical voice.
Please join us on October 13. You will leave smarter than when you arrived, you will be amazed by the creative artistry of our soloists and you will be telling your friends that the WSO is the finest community orchestra in Minnesota! I hope you will be there to take it all in.
Concert is free, parking is free, coffee and treats are free at our meet-and-greet reception.
See you there!
– Marlene
https://thewso.org/wp-content/uploads/2015/05/wayzata-symphony-orchestra-mainLogo.png
0
0
Melissa Kalal
https://thewso.org/wp-content/uploads/2015/05/wayzata-symphony-orchestra-mainLogo.png
Melissa Kalal
2019-10-07 17:48:05
2019-10-07 17:48:05
The Golden Age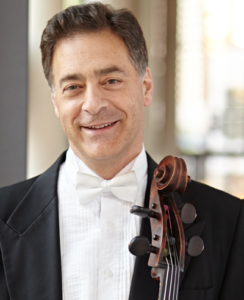 Marlene's Musings
February 22, 2019
I have known about Tony Ross for years.  When I played clarinet in the Saint Paul Chamber Orchestra, he substituted in the cello section a few times. Soon after, he auditioned for the Principal Cello spot in the Minnesota Orchestra and won.  None of us were surprised.
When I became Music Director of the Wayzata Symphony, I mustered my courage and asked him to play a concerto with us. How lucky we were when he said yes and even suggested to perform David Ott's Double Concerto with his wife, Beth Rapier, Assistant Principal Cello of MN Orch.
Tony is a musician's musician – phenomenal technique, gorgeous sound, heart-stopping expression.  But, beyond all of that he is so genuine and generous. He performs with us because he believes in community and that music is for everyone, as performers and listeners. No matter what, it's all about the music with him. He always offers spot-on, constructive comments to help us lift the music off the page.
His performances of Weinberg's Fantasy for Cello and Orchestra are coming up soon – February 24 at Wayzata Community Church and March 3 at Orchestra Hall. They will be fifth and sixth times he has performed with us. How lucky for us!
I am so happy we get a chance to showcase his incredible artistry as he performs a piece he requested and one that has never been performed in Minnesota. Who better than Tony Ross to introduce it!
https://thewso.org/wp-content/uploads/2015/05/wayzata-symphony-orchestra-mainLogo.png
0
0
Melissa Kalal
https://thewso.org/wp-content/uploads/2015/05/wayzata-symphony-orchestra-mainLogo.png
Melissa Kalal
2019-02-22 07:21:51
2019-02-22 07:21:51
Tony Ross – Cellist Extraordinaire