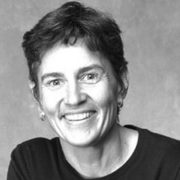 Marlene's Musings
November 1, 2017
Years ago when I was conducting family concerts for the St. Paul Chamber Orchestra, I had the idea to ask Arctic Explorer, Ann Bancroft, to narrate Wolf Tracks by Beintus, a piece similar to Peter and the Wolf except in this one, the wolf protected.  I had a 50/50 chance Ann would say yes so I gathered my confidence and made the call.  Without any hesitation she said, "Sure."
Her response was the same when I contacted her last Spring to be our special guest for our November 19th concert.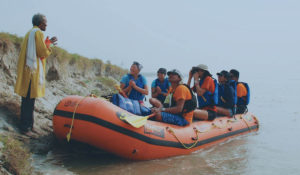 Currently, her international team of eight women is exploring major rivers of the world through the program, ACCESS WATER that seeks to create awareness of our collective need to protect and preserve our water.
She is my hero not only because of her physical strength and mental fortitude but also because she is a believer in her own dreams and, through her commitment to education, encourages others to follow theirs.
Our concert will feature music inspired by water.  Large screens will project images as Ann narrates their significance.
We know her inspiration will impact those in the audience as well as 55 string students who will join the orchestra to perform Water Night by Eric Whitacre.
https://thewso.org/wp-content/uploads/2015/05/wayzata-symphony-orchestra-mainLogo.png
0
0
Melissa Kalal
https://thewso.org/wp-content/uploads/2015/05/wayzata-symphony-orchestra-mainLogo.png
Melissa Kalal
2017-11-01 11:45:36
2017-11-01 11:45:36
Ann Bancroft, My Hero
Marlene's Musings
August 20, 2017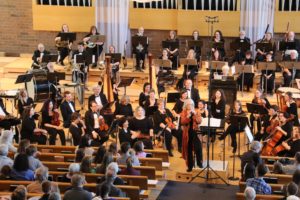 The Wayzata Symphony Orchestra is a unique orchestra. None of its members get paid to play. Their dedication to the orchestra, their disciplined personal preparation, their commitment to allowing risk in this ever-changing global orchestral landscape, their desire to continually improve: All of these attributes make me proud to be at the musical helm.
But even more than that, the musicians of the WSO are exemplars of MN citizenry – the type of people that make MN such a great state in which to live – all contribute to our community through their vocations and avocations, all support the arts, they are great friends and neighbors, they are open-minded, they share their knowledge and gifts with young people, on both sides of the political isle they work together for the common good.
So, as I think about starting my 8th season, I look forward to being amongst them, learning from them and hopefully, offering inspiring and convincing interpretations of the repertoire we have chosen for the season.
Stay tuned for another blog in a couple weeks – there is much to talk about!
https://thewso.org/wp-content/uploads/2015/05/wayzata-symphony-orchestra-mainLogo.png
0
0
Melissa Kalal
https://thewso.org/wp-content/uploads/2015/05/wayzata-symphony-orchestra-mainLogo.png
Melissa Kalal
2017-08-20 18:16:11
2017-08-20 18:19:16
Excited for My 8th Season
Marlene's Musings
April 11, 2017
Holst, The Planets – astrological and astronomical
I have been wishing for the opportunity to conduct The Planets by Gustav Holst ever since a friend suggested I listen to it. We had just seen Star Wars (1977) and I was raving about the music saying that no one had ever written anything like that before. Naïve Marlene learned pretty quickly that I was totally wrong!
Mars, the Bringer of War
During the time of writing, Holst was interested in astrology. He was also living in a world about to unleash the horror of WWI.  Mars is the Roman god of war, whose red color symbolizes blood.   Holst wrote "hackles-raised" music using an unrelenting, brutally rhythmic motive in 5/4 time which the string players execute with the wood of their bows. The sound of wood on strings conjures an image of an approaching army bearing spears and shields.
Venus, the Bringer of Peace
The contrast between Mars and Venus is striking. The goddess of love and beauty is depicted right off the bat with a gorgeous horn solo. Throughout the work there are lovely solos for violin, cello and oboe. This is sensual, loving music with a backdrop of celestial, heavenly sounds from celeste, glockenspiel and harps. The music is not simple, far from it.  How interesting that Holst wrote music of great complexity to describe peace.
Mercury, the Winged Messenger
Fast, light, short. We wouldn't expect any less from a winged messenger! Aside from the speed of the piece, a further challenge resides in the fact that there are two different keys (Bb and E) and two different rhythms right on top of each other throughout most of the piece. Holst loved this technique and did it often in his works. One would think it would feel unsettling or discordant – NOPE!  Just, really interesting!
Jupiter, the Bringer of Jollity
This is one of my favorite pieces in the entire orchestral repertoire, in fact, at our wedding, my husband and I processed to the Hymn that is at the center of the movement. And, while I was Artistic Director at GTCYS, I made an arrangement of the Hymn for all 500 kids to play en masse at Orchestra Hall for the year-end concert.
There are at least five jolly themes spun in glorious ways and offered to every section within the orchestra.  In Roman terms, Jupiter was the leader of all the Gods and represented divine authority and was associated with freedom, exploration and merrymaking. Holst described him perfectly!
Saturn, the Bringer of Old Age
The youthful exuberance of Jupiter is now replaced by the inevitable coming of old age. Holst first describes the approach of life's last years – worry about being alone, the vanishing of friends, the failing of our earthly bodies, the closing of a familiar chapter. The basses play a very slowly moving theme that seems to suggest defeat. Then, Holst bestows the trombones with a chorale that is the voice of wisdom. There is a sense of acceptance of an ordered hierarchy of nature. The piece ends so beautifully with harps, celeste and high strings bringing things to an apotheosis.
Uranus, the Magician
This is such a fascinating piece for a conductor to study. There is one four-note motive that opens the piece. Immediately it is repeated in the tuba at double speed and then repeated again, in the timpani, at quadruple speed. Holst IS the magician because throughout the entire movement that same four-note motive is heard at many speeds and iterations – even played upside down, 12 times in a row, in a flurry of woodwind writing. At the end, there is a sudden collapse of sound as if the magician has made himself disappear. The music is slow and very quiet. But, the motive returns for a couple seconds to remind us of our magician's dramatic skill.
Neptune, the Mystic
Neptune, in Roman mythology, is the god of the sea, and the deep blue color of the planet reflects this. Holst subtitles it the Mystic. Astrologers associate the planet with illusion, confusion and deception. No wonder, then, that Holst uses the composition technique of bitonality. There are many chords that are made up of a minor chord playing simultaneously with a major chord (e minor plus G# major, for example). There are no real melodies, just bits and pieces of melodies. At the end a woman's chorus begins to sing without words. They are the ones who end the piece imperceptibly, suggesting the ongoing universe, far beyond our current ability to explore it.
https://thewso.org/wp-content/uploads/2015/05/wayzata-symphony-orchestra-mainLogo.png
0
0
Melissa Kalal
https://thewso.org/wp-content/uploads/2015/05/wayzata-symphony-orchestra-mainLogo.png
Melissa Kalal
2017-04-12 12:21:11
2017-04-12 22:34:20
Holst, The Planets - Astrological and Astronomical