Marlene's Musings
April, 2014
Studying scores is a blast for me. But, studying a score that is brand new is even better. Holding a new score in your hands is a humbling thing, sort of like holding a new-born baby in your arms. You feel the wonder of a new creation and you feel the tremendous responsibility to try and nurture its path forward. The task is to figure out what is there, beyond notes, rhythms, articulations and dynamics. You try to get deeper. It takes a long time of study to begin to do that but when the desire is there, the time to do it becomes inconsequential.
Sea Creatures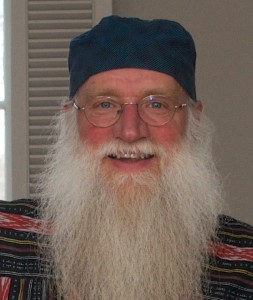 I have known of Daniel Kallman's music since hearing a piece he wrote years ago, performed by Plymouth Music Series (now Vocalessence) under the direction of Philip Brunelle. Since then I have heard many more of his masterful creations, performed by MN Orchestra and many other ensembles. In 1997, I commissioned Dan to write a work for Halama Wind Octet. We premiered Sea Creatures at Wayzata Community Church and it was recorded by MPR. It is a fabulous piece that has been published by Boosey and Hawkes and is now performed all over the world.
Dan and I have talked for several years about trying to procure the funding for the full orchestration. With help from the MN State Arts Board, the dream has come to fruition. Sea Creatures is a six-movement work. Prior to each movement, there is narration concerning aspects of the earth's oceans. The four middle movements – Dolphin, Puffer Fish, Moray Eel and Shark – are musical descriptions of those remarkable creatures of the sea.
Jabberwocky

As part of the MSAB grant, Dan has also written a piece for the amazing MN Boychoir, directed by Mark Johnson. The piece, Jabberwocky, uses the text from Through the Looking Glass by Lewis Carroll. The text uses lots of portmanteaus. For example, "galumphing," "frumious," and "huffish." Dan's music brilliantly 'paints' the made-up words. I'm certain this piece, along with the fully orchestrated Sea Creatures, will get many future performances by ensembles nationally and internationally.
What a thrill to be the facilitators of their first performances!
https://thewso.org/wp-content/uploads/2015/05/wayzata-symphony-orchestra-mainLogo.png
0
0
Melissa Kalal
https://thewso.org/wp-content/uploads/2015/05/wayzata-symphony-orchestra-mainLogo.png
Melissa Kalal
2014-04-16 15:25:14
2015-06-13 17:16:55
World Premieres by Daniel Kallman
Marlene's Musings
January, 2014
Inspiring Voices – singer, Bruce Henry and composer, Florence Price
Back in 2003 I heard a podcast of Joe Carter and Krista Tippett (MPR "ON BEING") talking about the 'back stories' for the Negro Spirituals. Normally I do other things while I listen but that day I sat down and listened to the entire show. What intrigued me was how VERY little I knew about those extremely familiar songs. I heard the re-broadcast of that podcast in 2010 after Joe had died and I promised myself I would find a way to get that music and the stories behind the music told to a broader audience.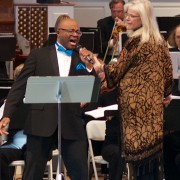 In Bruce Henry, I found the perfect singer for the concert.
Bruce's energy is infectious, his range of 3-1/2 octaves amazing and his musicianship truly inventive and engaging. And he is an educator, sharing his thorough knowledge of the history of black music with young people in schools here and in Chicago.
The hidden historical meaning of the texts will fascinate and the wonderful orchestral arrangements created for these concerts by Paul Gericke will surely enhance Bruce's inspiring renditions.
Florence Price was the first African American woman composer to have a work performed by an American Orchestra (the Chicago Symphony premiered Symphony #1 in 1933). In the spirit of nationalism of the 20s and 30s, Price's primary goal was to incorporate Negro folk idioms – spirituals, blues and characteristic dance music – into the symphonic form. The symphony achieved wide acclaim, catapulting her onward to write hundreds of other works including 100 songs, many of which were made famous by Marian Anderson and Paul Robeson.
I am thrilled to have the opportunity to conduct Florence Price's Symphony #1. With the resurgence of interest in her music, a recognized place among the finest American composers is hers.
https://thewso.org/wp-content/uploads/2015/05/wayzata-symphony-orchestra-mainLogo.png
0
0
Melissa Kalal
https://thewso.org/wp-content/uploads/2015/05/wayzata-symphony-orchestra-mainLogo.png
Melissa Kalal
2014-01-26 15:35:27
2015-06-12 15:41:14
Inspiring Voices
Marlene's Musings
November, 2013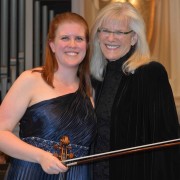 At the age of 13, Mozart became concertmaster of the Salzburg court orchestra. Responsibilities for that position included conducting from the chair (Conductors, as they are today, were not a part of the orchestra) and performing as soloist. In 1775, between April and December, at age 19, Wolgang composed 4 violin concertos for that purpose.
We'll be playing the 4th with Erin Keefe, new Concertmaster of the Minnesota Orchestra. Fiendishly difficult, it is the Mozart Concerto that violinists choose to show off.
The apparent ease with which Mozart created masterpieces was not a characteristic of Johannes Brahms but how could anyone follow in Beethoven's titanic footsteps? When asked why he had not written a symphony, Brahms lamented, "You have no idea how it feels to hear behind you the tramp of a giant like Beethoven." It took twenty years of trial and error before he completed his first symphony at age 43. Embracing and expanding upon Beethoven's symphonic expertise, Brahms created a masterpiece which garnered him a spot in the 3 Big Bs – Bach, Beethoven and Brahms, each with a singular voice reflective of the changing world around them. Brahms symphony is a brilliant example of the extroverted emotionalism of the period of Romanticism.
Combining Mozart and Brahms in one concert will reveal a study in contrasts and musically illuminate the dramatic changes for humankind during the hundred-year-period from 1775 to 1875.
https://thewso.org/wp-content/uploads/2015/05/wayzata-symphony-orchestra-mainLogo.png
0
0
Melissa Kalal
https://thewso.org/wp-content/uploads/2015/05/wayzata-symphony-orchestra-mainLogo.png
Melissa Kalal
2013-11-13 15:41:59
2015-06-13 17:47:38
Mozart and Brahms