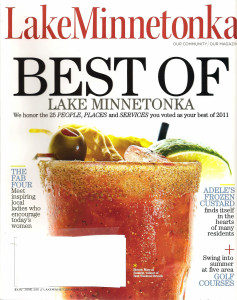 The residents of Wayzata, Minnesota have proven time and again that the arts are an essential and beloved part of their community. Although the population is small, the residents are avid arts contributors. Local artisans are featured in shops, art shows and throughout the community just 13 miles west of downtown Minneapolis. 
The WSO had a wonderful article in Lake Minnetonka Magazine – click here to read it.
The WSO is proud to be a part of this arts-rich culture, and has made it a goal to not only be part of the community, but to contribute to the community. In addition to presenting performances throughout the concert season at the Wayzata Central Middle School, orchestra members participate in the annual James J. Hill Days, and are members of the Wayzata Chamber of Commerce. Small ensembles from the orchestra also played at the Minnesota Landscape Arboretum during the summers of 2021 and 2022 (a partnership that allowed us to hand out tulips bulbs to audience members at our first post-Covid concert), and at the Boardwalk Senior Apartments in downtown Wayzata. Be sure to look for the WSO out and about in the greater Wayzata community!
Another WSO goal is to continue to present concerts that entertain and educate its audience. This is reflected in the ensemble's programming, which has always prioritized balancing familiar classics with music that's more "off the beaten path." By keeping audience members invested in the WSO by offering new and innovative concert presentations, the WSO continues to establish itself in the Twin Cities community.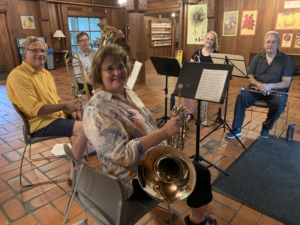 In Wayzata, the idea of enriching the community through arts activities is fully appreciated and understood. We welcome you to broaden your artistic horizons and listen to the Wayzata Symphony Orchestra where the concerts are free, parking is ample, and you'll find great treats while you visit with the musicians after the concert. We guarantee you will enjoy an inspiring afternoon of music!