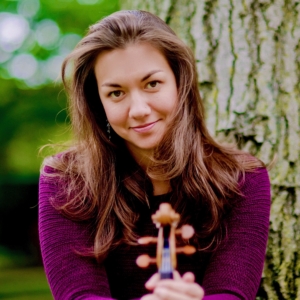 Richard Haglund, Guest Conductor
Ariana Kim, Violin
MENDELSSOHN: Fingal's Cave Overture, Op. 26 (Hebrides)
BARBER: Essay No. 1, Op. 12 (1937)
BRUCH: Scottish Fantasy, Op. 46 for Violin and Orchestra
Ariana Kim, Violin
ARNOLD: Four Scottish Dances, Op. 59 (1957)
Richard Haglund is the founder and Music Director of the Erato Chamber Orchestra in Chicago. As a guest conductor, Haglund has led professional ensembles across the country and around the globe. These include the Camerata Chamber Orchestra in Cluj, Romania, the St. Petersburg Hermitage Orchestra in Russia, the Varna Philharmonic and Gabrovo Chamber Orchestra in Bulgaria, Capella Orchestra in St. Petersburg, Russia and the National Symphony of Moldova in Chişinău.
A native of Minnesota, Haglund holds a Bachelor of Music degree from the University of Minnesota and a Masters degree in Orchestral Conducting from the Bard College Conservatory of Music. He is often in demand as a guest conductor, performer and clinician.
Free, no ticket required. Donations gratefully accepted.
Join us for a reception to meet the musicians following the concert.