Marlene's Musings
April, 2015
The Russian composer, Rimsky-Korsakov, had never heard an orchestra until his father took him to St. Petersburg to enroll in the College of Naval Cadets. He was 12 years old. When he went to the opera it was not the stage spectacle or the singing, but the great sound rising from the pit that excited him most. Early in 1857, he wrote home:
Imagine my joy, today I'm going to the theater! I shall see Lucia! I shall hear the enormous orchestra and the tam-tam!
That is the kind of experience many musicians tell of their first exposure to music. For me, it was hearing Stravinsky's Firebird Suite for the first time. For others, it was when the MN Orchestra came to their elementary school to give a concert. And for many young New Yorkers, attending Leonard Bernstein's Young People's Concerts with the New York Philharmonic established a life-long love of music.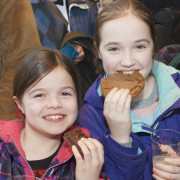 That is why I love conducting family concerts. To present to young ears the incredible spectrum of sound in the orchestra, to welcome them in to the sensory experience that only music can provide, to draw attention to the fact that all those instruments are "speaking" volumes of meaning without words. And, most importantly, to let them know that it is their birthright to participate. Robin Williams once said,
"You know what music is? God's little reminder that there's something else besides us in the universe; harmonic connection between all living beings, everywhere, even in the stars."
Music is organic to the earth and therefore, to us.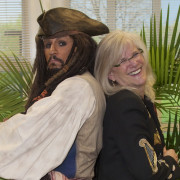 For our family-friendly concerts on May 3 and May 9, we will feature all those glorious sounds, section by section, and then join forces for Rimsky-Korsakov's masterfully orchestrated Capriccio Espagnol and Klaur Badelt's, Pirates of the Caribbean. There might even be a visit from Jack Sparrow!
https://thewso.org/wp-content/uploads/2015/05/wayzata-symphony-orchestra-mainLogo.png
0
0
Wayzata Symphony Orchestra
https://thewso.org/wp-content/uploads/2015/05/wayzata-symphony-orchestra-mainLogo.png
Wayzata Symphony Orchestra
2015-04-15 14:19:22
2015-06-13 17:16:04
Why do family concerts?