Marlene's Musings
January, 2015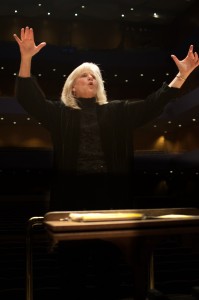 This is my fifth season as Music Director of the wonderful Wayzata Symphony Orchestra. I'm thrilled that a hallmark of the season will be our performance of Verdi's Requiem at Orchestra Hall on Feb. 22, 2015.
I have been a lover of great singing since I was a kid. My paternal grandmother, though not an opera singer per se, was soprano soloist in their Lutheran Church in Austin, MN. She had the most glorious voice and would often hum as I nestled in for a cuddle on the couch. Very happy memories, indeed!
Although Verdi's Requiem is not an opera, it cannot be performed or conducted unless one has a love and an understanding of opera. The four vocal soloists will be required to display virtuosity comparable to many of Verdi's great arias. Our soprano will climb to a breathtaking high C at the climax of the final movement as she sings, "Deliver me, Oh Lord, from eternal death on that fateful day." Spine chilling!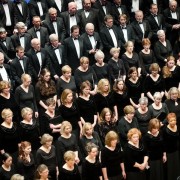 Our partners, Edina Chorale and Two Rivers Chorale, have been rehearsing for months. This is no walk in the park for singers. The Sanctus and Libera Me movements include masterful fugues that challenge the very finest of choirs. Their diction will have to be highly rhythmic in order to cut through the texture so that everything can be heard.
Everyone will be challenged by the extreme dynamic range which goes from f f f f to ppppp! One rarely sees five pianos in any score.
For Verdi, who was not religious, this work speaks about the fear of death in very human terms. He does not shy away from the thought that death and the afterlife might not be a pleasant experience. That fear of uncertainty is no more palpable than in the Dies Irae where the solo instrument is the bass drum. It is bone-crunching, terrifying music complete with 8 trumpets placed antiphonally, proclaiming the approaching day of judgment when all sins will be revealed.
This is dramatic music at its best and with Orchestra Hall as our venue, the electrifying energy in the music will be magnified onstage.
https://thewso.org/wp-content/uploads/2015/05/wayzata-symphony-orchestra-mainLogo.png
0
0
Melissa Kalal
https://thewso.org/wp-content/uploads/2015/05/wayzata-symphony-orchestra-mainLogo.png
Melissa Kalal
2015-01-28 15:05:08
2015-06-13 17:15:15
Verdi Requiem – Opera in Disguise