Mahler #1 was Musician's Choice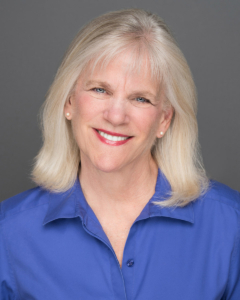 Marlene's Musings
April 26, 2020
Hello WSO Family!
Today would have been our Mahler #1 performance – this season's Musicians' Choice concert.
Of all the pieces we have performed over the last several years, Mahler #1 seems to describe the emotions of this difficult time better than the rest.
Mvt. 1 has a jovial main melody directly taken from one of Mahler's songs, I Went This Morning Over the Field, that describes the heartache of a lonely wanderer who is ironically surrounded by the joy and beauty of the natural world. Like many of you, I have experienced a renewed appreciation for the wonder of nature, in spite of all the heartache around us.
Mvt. 2 portrays a heavy-footed peasant dance, followed by a retrospective waltz – music that reminds us of the enormous importance of community which we are sorely missing right now.
Mvt. 3: The threat of death presents itself by way of a funeral march parody on Frére Jacques in the minor key. The contrasting middle section,  based on another of Mahler's songs, The Two Blue Eyes of my Beloved, describes the struggles of finding the will to continue life after loss.
Mvt. 4: All the sentiments of love, heartache, death and confusion have built up so much tension that the only release can be through the drama of nature's forces. The music shifts back and forth between darkness and light, storm and calm, violence and peace. The "dawning of day" motive from the very beginning of the 1st mvt. returns and transforms into a triumphant brass chorale with the horns literally standing up to play this magnificent fanfare. One might even suggest that the music reminds us that life triumphs over death in resounding victory.
I am thinking about all of you today and looking forward to performing this amazing piece, re-scheduled for next season. Until then stay safe, be well, cherish your loved ones and play music.
I am so honored to be the WSO music director.
– Marlene
https://thewso.org/wp-content/uploads/2015/05/wayzata-symphony-orchestra-mainLogo.png
0
0
Melissa Kalal
https://thewso.org/wp-content/uploads/2015/05/wayzata-symphony-orchestra-mainLogo.png
Melissa Kalal
2020-04-26 12:56:14
2020-04-26 13:09:36
Mahler #1 was Musician's Choice