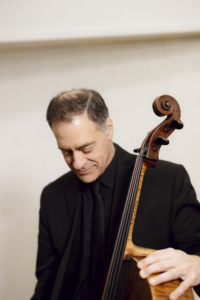 Hannah Schendel, Music Director
November 4, 2023
I'm excited for the WSO concert on Sunday, November 12, 2023. Please join us at 3:00 pm at Wayzata Central Middle School for our second performance of this concert season.
The three pieces on this program were all composed in France during the Third Republic, a 70-year period that arose after France's defeat in the Franco-Prussian War of 1870. During this period, two differing styles of French music coexisted, French Romanticism and Impressionism.
Our concert opens with Callirhoë Suite, a charming ballet suite composed by Cécile Chaminade, an accomplished pianist and composer who performed concerts throughout Europe and in the United States. As musical taste in France shifted toward Impressionism during the late 1800s, a style that Chaminade disliked, Chaminade dug her heels into the heavier French Romantic style, aligning herself with composers such as Camille Saint-Saëns and Léo Delibes.
The music is delightfully varied, pictorial, and features many short solos by various instruments.
This is followed by Édouard Lalo's Cello Concerto in D Minor, a defining work in Lalo's long compositional career. We are delighted to welcome Anthony Ross (Principal Cello – Minnesota Orchestra) to join the WSO again as our featured soloist. Throughout the concerto, the solo cello plays the part of a powerful and emotional protagonist while the orchestra plays a supporting role, occasionally interjecting with motives that include a hint of Spanish flair.
Finally, we will hear another ingenious and delightful French ballet suite entitled, Sylvia Suite, by Léo Delibes. Tchaikovsky was so impressed with the music of Sylvia that he wrote to a friend, "I was ashamed. If I had known this music early on, then of course I would not have written Swan Lake…what charm, what elegance."
We are looking forward to seeing you there! Free – donations gratefully accepted at the door. No ticket required. Join us after the concert for a reception to meet the musicians.
https://thewso.org/wp-content/uploads/2015/05/wayzata-symphony-orchestra-mainLogo.png
0
0
Melissa Kalal
https://thewso.org/wp-content/uploads/2015/05/wayzata-symphony-orchestra-mainLogo.png
Melissa Kalal
2023-11-04 10:14:28
2023-11-04 10:14:28
French Romanticism